Dorothy is a Licensed Clinical Social Worker…

who holds a Master's Degree in Clinical Social Work specializing in individual psychotherapy. Dorothy has over twenty years' experience working extensively with adults and senior adults helping clients improve, restore and maintain emotional and social well-being.
Dorothy offers afternoon and evening appointments in her office located in the Oak Lawn neighborhood, and Saturday appointments in her Far North Dallas location.
Dorothy's clinical approach focuses on identifying strengths and teaching coping skills that will become life-long tools for personal enrichment. She is committed to each person's emotional healing from depression, bipolar disorders, anxiety, adult ADHD, caregiver issues, family of origin issues, and life transitions.
A session is a collaboration between the client and therapist that requires introspection and participation to reach identified wellness goals.
▣ Medicare & Medicare Advantage
▣ Medicaid
▣ BCBS
▣ Cigna
▣ GEHA
▣ Humana
▣ Magellan
▣ United Behavioral
▣ Beacon Health
▣ Most EAPs
▣ Private Pay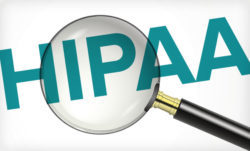 APPOINTMENTS
Tues-Thurs Afternoon and Evenings
Saturday Mornings & Afternoons
Call (214)642-3618
2 Convenient Office Locations
FAR NORTH DALLAS ::.
Dorothy Phillips, LCSW
Concorde on the Creek
6750 Hillcrest Plaza Dr. Suite 317
Dallas, TX 75230